Get an Online Menu for Your Restaurant
No need for sanitizing paper menus.
Reduce the spread of COVID-19 through physical contact.
Get Started for Free
Scan this QR code for a demo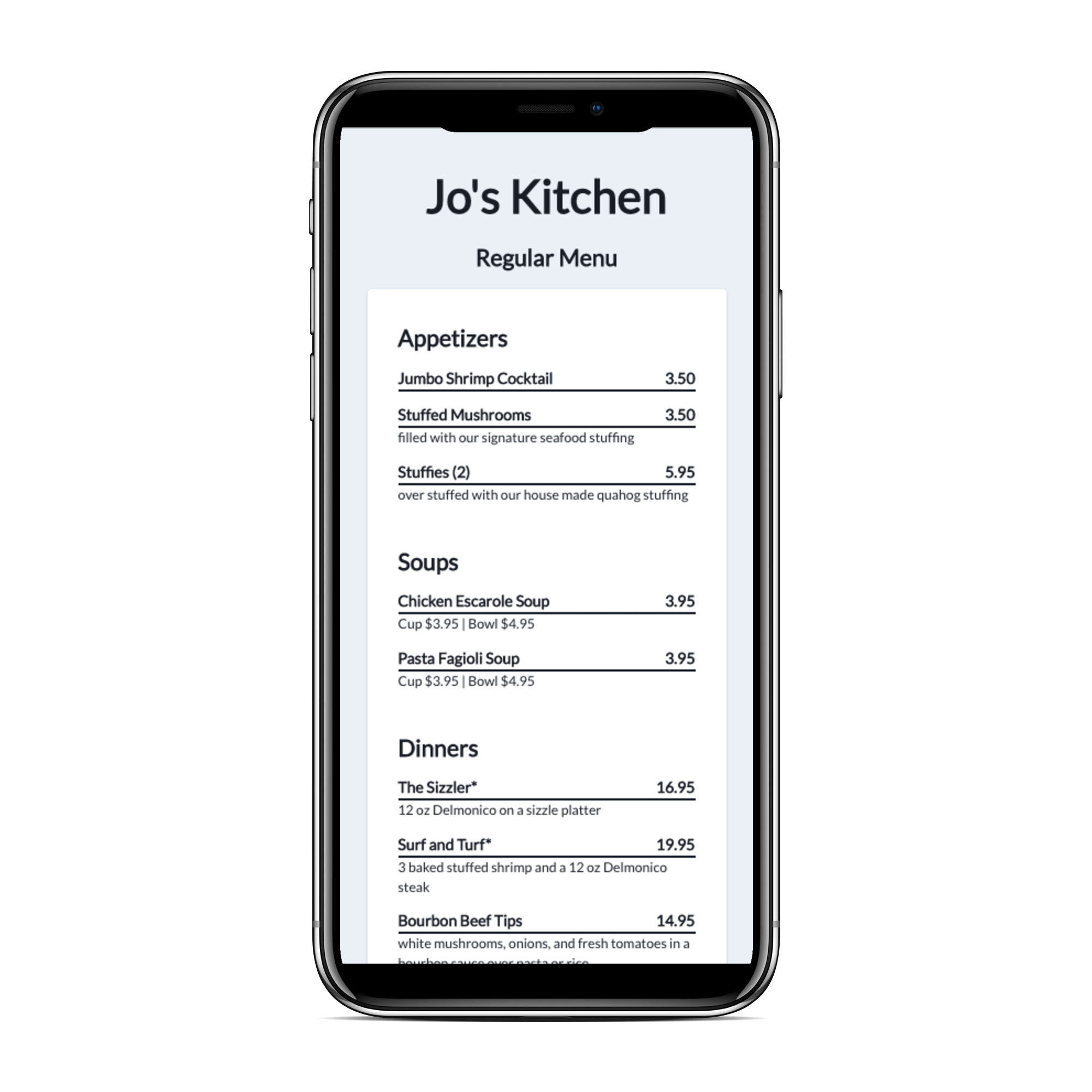 How it works
1
Create a menu
Sign up to create a menu and add your menu items.
2
Print QR code
Every menu gets a QR code. Print and display it in your restaurant.
3
Scan QR code
Customers scan a QR code that brings them to your online menu.
Benefits
Clean
No need for passing around greasy paper menus. No need for disinfecting them.


Unlimited Copies
Anyone with a smartphone can browse your menu. Never run out of menus.


Easy to Update
Easily update and manage your menu items and prices. No need for reprinting paper menus.


Help Reduce the Spread of COVID-19
Say goodbye to paper menus!